Heavy equipment or construction machinery refers to heavy-duty vehicles that are specially dedicated to implementing heavy construction tasks. Also, they are utilized in different applications such as; earthwork operations, farming & forestry projects, extracting & handling of material, transportation, Grounds Care projects, and so on.
For that, heavy equipment/construction machinery inspections are considered an essential part of the work because equipment inspection is not just related to making your fleet compliant, yet can save your time and money in the long term.
Inspections assist to prevent major repairs and ensure the maximum protection of your organization's property, facilities, and equipment.
Atlas Support and Services Company covers comprehensively heavy equipment inspection services as an internationally accredited third party and that includes visual, functional, and proof load testing in accordance with national and international standards.
Atlas service for inspections covers a wide range of heavy equipment such as:
1- Construction equipment and earth heavy machinery:
Excavators
Bulldozers
Dump Trucks
Bobcat
Road Rollers
Concrete Mixers
Compactors
Wheels Loaders
Screen Machine
Cutting Machine
2- Lifting equipment:
Building Maintenance Unit Machine
Mobile Cranes
Scissor Lift
Overhead Cranes
Forklift
Construction Hoist
Mobile Elevating Working Platform (MEWP)
Boom Lift
Chain Block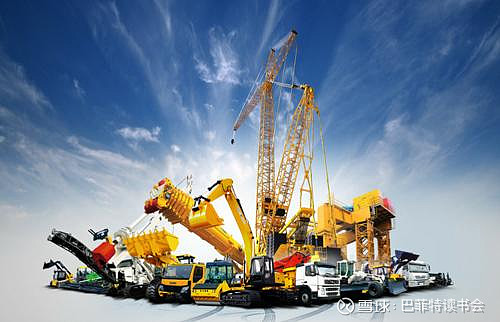 3- Lifting equipment accessories:
Shackles
Eyebolt
Wire Rope Slings
Pad eye
Webbing/Round sling
Lifting beam
Hook
4- Construction equipment accessories:
Sweepers
Buckets
Couplers
Forks
Grapples
Hammers / Breakers
Heavy-duty equipment ordinarily comprises five types of equipment systems: the implement, traction, structure, power train, and control/information.
Some of the factors to be considered when selecting the appropriate heavy equipment
1- Quality:
Investing in heavy equipment with high-quality materials will assist to resist harsh weather conditions, increase the use of the machine, and save maintenance and repair costs.
2- Flexibility:
It is better to select a one heavy machine that can be used for different applications on the site.
3- Durability:
Heavy/construction equipment should be strong and durable due to the different usersunder various conditions.
4- Portability:
The heavy/construction machine is frequently used from user to user or moved from one site to another in the same work area. For that, the ease of portability of machines can save time and energy. At the same time, it increases the utilization of heavy equipment.
5- Service:
The heavy machine that can be fixed promptly is better than the one which cannot be fixed or takes more time. Thus, try to choose the first type.
6- Operating cost:
The operation cost of heavy/construction machinery includes special equipment & tools forms required, maintenance, supplies, the space occupied, and so on.
7- Supplier reputation:
Few dealers have the expertise to judge the heavy machine's qualities. So, ensure that you always deal with and buy from a reputable trader.
The benefits of Heavy Equipment Inspection:
Early recognizance of potential heavy machinery Issues
Compliance with OSHA requirements
Risk Management
Preserving worker safety
Reducing workplace accidents
Preventing Breakdowns and Downtime
Extending your equipment lifespan
Increasing productivity
Reducing maintenance costs
Stopping being concerned about your heavy equipment
Daily heavy equipment/construction machinery inspections should be conducted, and that includes looking at the following:
Steering
Tire condition
Tire pressure
Brakes and lights
Engine oil level
Engine coolant level
Hydraulic oil level
Battery
Belt-driven components
Emergency stopping system
Safety devices
Mirrors and glass
Seatbelts
Horn
Fuel and oil leaks
Heavy equipment/construction machinery inspections may seem to be a waste of time at first glance, yet it actually reduces maintenance costs, saves your company time and money, and protects workers' safety. As a result, making inspections for machines is essential, and every company should prioritize it.
Atlas Support & Service Company can do all the necessary inspections of different heavy equipment including all kinds of construction machinery, and lifting equipment, that your business needs to be successful. which contributes to raising the level of safety of employees and preserving the organization's property.
Here are some of the heavy equipment/construction machinery inspections Atlas company provides:
Inspection of the condition of the heavy equipment and all mechanical parts in the machinery
Wheels and tracks inspection
Oil & diesel Pumps inspection
Fuel Tanks inspection
Substation Steel Structure inspection
Overhead Traveling Crane inspection
Anchor Bolts and Steel Templates inspection
Cable Tray & Ladders inspection
HVAC Equipment inspection
HDPE & UPVC Pipes inspection
Pressure Vessel inspection
Pumps inspection
Steel Pipes inspection
Telecom Tower inspection
Hydraulic systems inspection and more
Atlas also gives out ISO certificates in a number of areas and does a systematic audit of the work of an organization's main departments, which is done by an independent party.
If you are looking for our services or you have some questions, you can contact us via our email (info@atls.com.as)
And we will be thrilled to assist you